Kākāpō: Regenerating knowledge of an endangered Taonga species
22-23INT19
Project commenced:
Project completed
Project supervisor: Professor Linda Waimarie Nikora
Institution: Ngā Pae o te Māramatanga
Raumati intern: Moana Murray (Ngāpuhi, Ngāti Wai, Ngāti Kahu ki Whangaroa)
Project Summary: The intern carried out archival search via libraries, museums, and art galleries and examine journals, Māori newspapers, waiata, mōteatea, pūrākau and pakiwaitara for references to kākāpō.
In 2021, Ngā Pae o te Māramatanga contributed to the Kākāpō Recovery programme by adopting Kumi. Kumi is a kākāpō - nocturnal, ground-dwelling, soft feathered, friendly, long-lived but critically endangered. There are only 252 kākāpō that survive today. NPM seeks to extend our support and knowledge of what is known of kākāpō.
The intern worked with an experienced team from NPM, including NPM Pou Matarua, Professor Linda Waimarie Nikora and Pouhere Rangahau, Dr Kiri Edge.
The intern learned how to be a member of a research team, participated in NPM secretariate and network activities, became experienced in archival research techniques and co-authorship, and developed creative strategies for influencing audiences through planned dissemination, as part of a larger public education strategy to heighten awareness of this taonga species.
Project output: Kākāpō: Regenerating Knowledge of an Endangered Taonga Species by Moana Murray
Image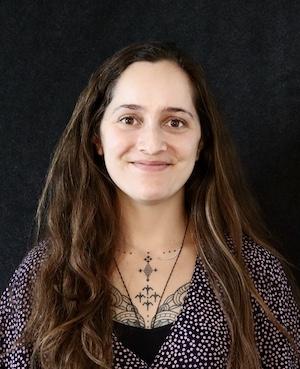 Download related files: