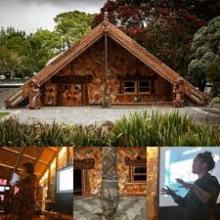 Academic Leader: Professor Jenny Lee-Morgan
Site Coordinator: Kelsey Metcalfe
Mai ki Wairaka is based at Te Whare Wānanga o Wairaka (Unitec). This MAI programme is hosted by Ngā Wai a te Tūī (NWATT) Māori and Indigenous research centre, a kaupapa Māori research centre that is working to reclaim Mātauranga Māori and utilise research to advance the aspirations and goals of whānau, hapū, iwi, marae and communities (see www.ngawaiatetui.org.nz). Led by Prof Jenny Lee-Morgan, NWATT provides a number of senior kaupapa Māori academics and researchers from a range of disciplines who also support MAI ki Wairakai. This MAI programme aims to provide a kaupapa Māori support network for Māori and Indigenous post-graduate students here at Te Whare Wananga o Wairaka, and other MAI students in this area.
In mid November, 87 Māori doctoral students from a broad range of disciplines came together from all over Aotearoa, along with some international Indigenous PhD students, to share their research in a Māori supported way.
 


2019 Nov 14 9:00 AM to 2019 Nov 17 5:00 PM

Puketeraki Marae, North Otago

Join us for the annual National MAI Doctoral Conference, which will be held at Puketeraki Marae, North Otago, 14 -17 November 2019.

MAI ki Otago, together with Ngā Pae o te Māramatanga, looks forward to hosting Māori postgraduate students from all over Aotearoa New Zealand for this premiere Māori graduate event.

 

This blended online symposium is an opportunity to strengthen connections within your MAI site whānau and, together, to consider the wider impact and reach of our collective research to grow, nurture and support Indigenous research relations.