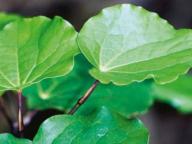 2020 Mar 26 10:00 AM
Kia huihui tātou he kōrerohanga nui i raro i ngā parirau o rātou kua eke atu ki te whakatiketike ō te rangi; moe mai rātou…
He pakuwhakaaro ēnei, mō te āhuatanga o tēnei wa. Heoi, ehara tēnei i te karanga aitua; he whakawhiriwhiri korero noa iho. 
How do we deal with tangihanga during Coronavirus? Whether we like the idea or not, we need to prepare. As Māori with a fine tradition of dealing with our dead, saying farewell in time-honoured ways, loving them beyond the closing of the casket, we have other ways of saying goodbye.
Māku e whai atu…ā, taihoa e…
To avoid the risk of following our beloved with the virus, we must quietly and swiftly send them on their way. We must bury or cremate them with dignity and tears, but without the ceremony of tangihanga to comfort the surviving whānau, those left behind with their grief.
The deceased stay with us, in many different forms because we now live in a digital, image laden time; a time rich with photographs, videos, pictorial memories both framed and moving on a screen, of those who have gone.
Such memories form the basis of Kawe Mate.
Kawe mate means "carrying the dead". This tikanga takes place after the death of a loved one. It invokes her or his memory, with a representation of that person as a potent visual symbol. This is usually a photograph or portrait. The most powerful kawe mate in modern times occurred when the 28 Māori Battalion returned from the Second World War. On their home marae, those fallen warriors buried overseas were mourned, honoured, and remembered. Coronavirus is a similar enemy; the disease strikes suddenly, and it is unseen; but the danger remains. Because in this war, the battlefield is all around us.
Once this enemy is defeated, and the world settles down, the observation of kawe mate will resonate throughout the Māori world. They can be as grand or as humble as the whanau wish; they may also take the form of a hura kohatu or memorial stone unveiling, where the person's life is recalled and celebrated with stories, tears and laughter. They are opportunities to rejoice, and rebuild, and to remember. What is most important is that the whānau, the community, and the deceased's circle of close friends and  workmates, have the chance to say goodbye. Kawe mate is a way of doing this.
Nā,
Awekotuku
Related Links
Emeritus Professor Ngahuia Te Awekotuku