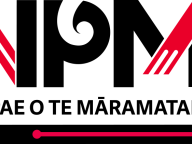 Scholarship Level: Doctoral
Closing Date(s): 30 September 2021
Value: Stipend of $27,500 per annum plus tuition fees
Research partners and communities, supported through Ngā Pae o te Māramatanga's Te Tai Ao research theme, have generated many insights into how we can work with our environment/taiao according to tikanga and mātauranga Māori, and the benefits of these approaches. Te Tai Ao has supported dozens of hapū and hapori to achieve better outcomes for environments, and people in those environments, in the face of pressing challenges such as climate change and declining biodiversity.
From 2021 Ngā Pae moves to address newly identified priorities and enhance the impact of Māori research. This PhD project will continue and extend the legacy of Te Tai Ao and ground these insights in a specific te taiao domain/s or issue as identified by the successful candidate. The project should support iwi, hapū and whānau to flourish, and further their aspirations for te taiao. The project may stand alone or align with other active research – at Victoria University of Wellington this includes environmental relationships in urban settings, BioHeritage, and mātauranga of moana and groundwater.
Eligibility
This scholarship is designed for a highly-motivated tauira with an important and urgent research kaupapa. The successful candidate will work both independently and alongside others working on aligned research. The student will have excellent skills in written and oral communication, and be able to form good relationships with people and have or make ongoing connections with Māori communities. The successful candidate will have a Masters degree (or first class Honours) ideally in one or more of the following disciplines: Māori Studies, Ecology, Environmental Studies, Geography, Biology, Sociology, Development Studies, etc.
Some more specific aims and requirements of the PhD student are to:
apply frameworks, theories, methods and insights from Te Tai Ao research;
co-design the project kaupapa with the appropriate communities;
communicate findings and recommendations in academic, public and social communications, both oral and written, including VUW and the NPM network.
Application process
The successful applicant should be eligible to apply for doctoral studies at Victoria University of Wellington on or before 1 November 2021. The three-year scholarship consists of an annual stipend of NZ $27,500 (non-taxable), tuition fees and up to $5,000 research expenses per annum.
Enquiries should be sent to Dr Ocean Mercier, Te Kawa a Māui (ocean.mercier@victoria.ac.nz).
Applications are due by 30 September 2021 and should include:
a statement of research interests and experience
a CV
an academic transcript
names and contact details of two referees
a description of proposed project
an indication of potential start date
Regulations and conditions
Applicants should satisfy the requirements for admission as a PhD candidate at Victoria University of Wellington. They will also need to sign a Victoria University of Wellington Research Scholarship contract.
Contact
For more information please email: Dr Ocean Mercer (ocean.mercier@victoria.ac.nz).