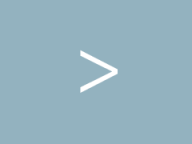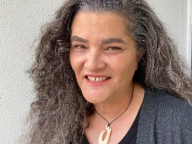 Fulbright New Zealand and Ngā Pae o te Māramatanga (NPM) are thrilled to announce that Jenni Tupu (Ngāpuhi, Te Aupōuri, Ngāti Hine, Samoa) is the recipient of the 2021 Fulbright-Ngā Pae o te Māramatanga Graduate award which will enable her to undertake research in the US. 
Jenni Tupu from Tāmaki Makaurau/ Auckland is a PhD candidate at the University of Otago and her main area of research is Indigenous identity development of Māori who were adopted under the closed adoption practice in Aotearoa.
Her work considers the identity journeys of Māori who were adopted and raised without connection to whakapapa (genealogy) and the influence adoption has made on their children and subsequent generations.
Jenni says, "I have been inspired by the emerging scholarship about the practice of closed adoption of Māori children, and I want to learn more about the identity journeys of Indigenous people where disconnection has been a key factor."
Jenni has a Graduate Diploma in Leadership (Māori Development) and a Postgraduate Diploma in Educational Leadership and Management from Unitec Institute of Technology, and graduated with a Master of Indigenous Studies with Distinction from the University of Otago in 2012.
The Fulbright-Ngā Pae o te Māramatanga award will allow Jenni to pursue further research into Indigenous identity at two key institutions in the US: Amara, a non-profit child welfare organisation in Seattle; and the National Native American Boarding School Coalition in Minneapolis.
Amara's "Adoption Files Initiative" launched in 2019 is of particular interest to Jenni. Its aim is to review over 3700 adoption files and ensure adoptees receive information they were unable to access previously due to former laws and social work practices.
"Being an adoptee and being able to contribute to this work is an honour. I have sought all my life for my true identity and have faced many hurdles where there were either no records or limited information was stored in my adoption files. Working in this field provides an opportunity to help other adoptees fill in the many gaps that exist in our childhoods."
At the National Native American Boarding School Coalition, Jenni will have the opportunity to work alongside staff whose mission is to address the ongoing trauma caused by the Indian Boarding School policy, which was in effect in the US from 1860 to the early 1970s.
When she returns to New Zealand, on completion of her PhD, Jenni plans to continue her work. Her overall goal is to help the restoration of whanau and to support the practice and legalisation of whāngai (traditional Māori kinship adoption and fostering practice).
"My hopes and aspirations have always been that tamariki and mokopuna don't experience the insecurities that I have felt when questioned about my cultural identity and whakapapa."
NPM Co-Director and Fulbright-NPM alumna Professor Jacinta Ruru comments, "Ngā Pae o te Māramatanga is really excited to be able to work with Fulbright to enable this opportunity for Jenni. Jenni's PhD work is of critical importance to many Māori throughout the country. This is heart wrenching work that Jenni is well placed to do. Jenni is an outstanding person and scholar. We know she will have an amazing experience that will be shared with many. We are very proud to be contributing to Jenni's PhD experience in this way."
Penelope Borland, Fulbright New Zealand's Executive Director adds, "Fulbright New Zealand is proud to partner with Ngā Pae o te Māramatanga in offering this award and I am delighted that Jenni will have this tremendous opportunity to further her work and thinking in the United States. I know that her award experience will be transformational and that the work Jenni is doing will be profoundly impactful in areas of Indigenous identity development for Māori who experienced closed adoption."
Applications for the Fulbright-Ngā Pae o te Māramatanga Graduate awards are open now. The closing date is August 1. For more details, please visit www.fulbright.org.nz