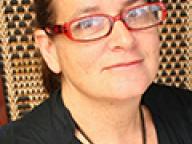 2016 Aug 25 12:30 PM
On Wednesday 26th August and in the sixth of Ngā Pae o te Māramatanga's (NPM) Horizons of Insight Seminars for 2015, Professor Helen Moewaka Barnes, presented a professorial lecture on Māori and Research Advancement and Managing with the Minimum.
Helen has been a leading researcher in the Academy for many years now and contrary to what many might like to think, she holds the view that Māori and research advancement is not a trajectory where one development builds on another. In her opinion, research often goes in cycles or circles, and not always in a good way!
Helen says that "recently we have seen in New Zealand some classic examples of 'managing with the minimum', where Māori are given little or nothing, resist and are then 'granted' the minimum that it takes to silence them." In this seminar, the first of our women's professorial lectures for 2015, Helen's kōrero will span these recent and not so recent developments, the lack of progress that has occurred in some instances and will go on to suggest some possible ways forward.
The solutions she will propose in her presentation could (if adopted) lead to a greater self-determination of research environments in the future, rather than continuing the current situation where the research community often finds itself responding to supposed opportunities that in the long term only serve to manage Māori challenges. At a time of increasing pressure on research funding and strong opinions from across the political spectrum on 'where' this funding should be allocated and focused, this month's seminar will provide an insight into the Māori research community and the battle it is facing to ensure its ongoing survival.