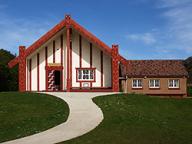 2015 Nov 29 3:15 PM to 2015 Dec 01 3:15 PM
An invitation has been extended by Ngā Pae o te Māramatanga and Te Kupenga o MAI for all Māori and Indigenous doctoral candidates to attend the 2015 National MAI Doctoral Conference in Dunedin, Otago, from 29 November - 1 December, 2015. 
This conference provides an opportunity for students to share their work and ideas in an environment that protects and enhances the mana of the student, their research and the communities within which they are working.  
The theme of the 2015 National Māori Doctoral Conference is, Tākiri te ata: A New Dawn has Arrived and we invite all MAI doctoral students to share and discuss what the new light created by their research will reveal and to provide insight in to their future aspirations and where they hope their revealed pathways will lead them.  
The programme will include presentations of student research of 10 minutes in length with 5 minutes for questions at the end.  This year we will also be running a 3 minute thesis competition (3MT).  
Only one delegate from each MAI site will be able to participate in the 3MT.  If you are interested in being your MAI site 3MT speaker then please contact your MAI coordinator (http://www.mai.ac.nz/) to express your interest.
Submission of abstracts will close on Friday October 23 and people will be notified the following week.  Please complete the attached abstract submission form and email to maori.postgrad@otago.ac.nz  Any questions can de directed to Dr Karyn Paringatai (at the same email address).