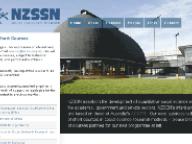 2015 Oct 08 4:15 PM
Ngā Pae o te Māramatanga is once again offering its annual Research Methods and Skills Scholarships for Māori and Indigenous researchers and students.
These scholarships are run via the New Zealand Social Statistics Network (NZSSN) and allow the recipients to attend 12 short courses in social science research methods, in Railway West, at Victoria University of Wellington's School of Government from the 9th - 20th November, 2015.
Up to 10 scholarships are being offered to researchers and tertiary students (undergraduate with the required prerequisites, or postgraduate) within our Participating Research Entities to attend any of the short courses offered by NZSSN in their 2015 November Programme.
NZSSN's short courses cover the most important methodological tools for social research. Courses reflect developments in methodology and research technology, and the variety of ways in which social research is conducted, from qualitative methods through to advanced, multivariate quantitative techniques.
For more information on the NZSSN and the courses offered, link here. 
To apply for a scholarships please fill out this online form on our website. 
The deadline for all applications is Thursday, 15 October at 4pm.