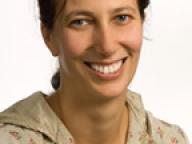 2015 Nov 09 3:45 PM
Two of NPM's lead researchers have just been promoted to full professors. 
Professor Jacinta Ruru is based in the Faculty of Law at the University of Otago and in 2016 will commence co-directorship of Ngā Pae o te Māramatanga. Jacinta is on the research leadership team for NPM, was the Fulbright Ngā Pae o te Māramatanga Senior Māori Scholar in 2012 and is currently co-investigator on the project - Māori Engagement in NZ's Extractive Industry (EI): Innovative Legal Solutions. 
She teaches first-year law and upper-level courses in Māori Land Law and Law and Indigenous Peoples and has authored over 90 publications that explore Indigenous peoples' legal rights to own, manage and govern Māori land, water, national parks and coastlines. 
She has co-led national and international research projects on the common law doctrine of discovery, Indigenous peoples' rights to freshwater and minerals, and multidisciplinary understandings of landscapes. 
She has won awards in teaching and is the General Editor for the Resource Management Law Association, co-chair of Te Poutama Māori (Otago's Māori Academic Staff Caucus), and Director of a new Te Ihaka Building Māori Leaders in Law programme. She is also an associate at the Indigenous Law Centre, University of New South Wales.
Professor Poia Rewi is based in Te Tumu: School of Māori, Pacific and Indigenous Studies at the University of Otago and his areas of expertise lie in language revitalisation, Māori culture, Māori performing arts and research. 
Poia previously led the NPM project He Iho Reo, which was focused on developing a "tool-box" which would support Māori language transmission and maintenance, and his recent Māori language research has included marae and urban family communities as well as central government departments. Poia was also a co-principal investigator in the NPM programme Te Pae Tawhiti: Te reo Māori, and was a co-editor and author in the recently published book The Value of the Māori Language: Te Hua o Te Reo Māori.
As well as published outputs and conference presentations from his research, Poia also provides many opportunities for students, including summer scholarships and postgraduate scholarships at master's and doctoral level, ensuring the growth of the research capacity on the Māori language at the University of Otago and in Dunedin and the country. 
Importantly, his work at the University has also enabled research to benefit local communities who seek to ensure the Māori language remains a distinguishing feature of New Zealand.