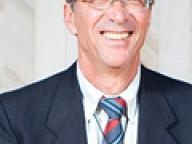 2016 Jun 24 12:30 PM to 2016 Jun 24 1:30 PM
In the fourth of our Horizons of Insight seminars for 2015, and as part of our celebration of Matariki 2015, Ngā Pae o te Māramatanga (NPM) presents Insights from the Maramataka & Science, with Professor Mike Walker and Dr Pauline Harris.
The effects of the lunar cycle on fishing and horticulture have had a strong influence on the traditional lifestyles and practices of Māori & Polynesian communities throughout the Pacific. The lunar calendar informed planting, harvesting, fishing and hunting and lunar rhythyms in animal behaviour, particularly in reproduction, have been detailed in many scientific studies. The Māori lunar calendar – or maramataka – varied across iwi, depending on where they lived and their local climate, as well as the availability of edible plants, birds and seafood within their rohe.
This recent NPM project (in association with the Society of Māori Astronomy, Research and Traditions) has focused on studying the maramataka of different iwi / hapū from around the country to identify the similarities and differences between the maramataka and science, in understanding the respective lunar rhythyms, and for example, how these might influence fishing patterns and success. The convergence of mātauranga māori and contemporary scientific discovery is particularly pronounced in this area of study.
The aim of the project has been to both rediscover and reinterpret long held traditional knowledge, and find modern day uses for the wisdom associated with Māori astronomical observations. Much of this knowledge was lost during colonisation as a result of increasing urbanisation and community living patterns and practices which changed and evolved.
In the seminar, NPM Lead Researcher Professor Mike Walker details their project investigations and show how insights derived from the Maramataka can make a distinctive and unique contribution to leading edge research, create new knowledge and generate opportunities for, and increase efficiencies in, industries such as fishing, aquaculture and agricultural practice to name just a few.
This project has drawn large audiences in previous presentations, and as our special Matariki seminar for 2015, we are expecting this to continue. The seminar will be conducted in the Fale Pasifika, behind Waipapa Marae, at the University of Auckland.