Opportunity to Achieve Positive Social Change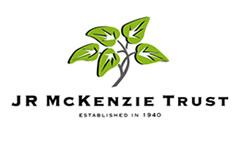 The JR McKenzie Trust (JRMT), which has a legacy of over 75 years of working for social justice and inclusion in Aotearoa, has established the Peter McKenzie Project – a project and fund dedicated to reducing child and family poverty in Aotearoa New Zealand. $15 million has been allocated over a period of up to 20 years, to try to achieve positive social change. 
The project is particularly interested in funding projects which might have an effect on reducing poverty and it is looking for projects which will contribute to long term systemic change and have significant impact that will change the way the country operates. This could be in areas such as the economy, education, employment, benefit or health system.
Applications must be submitted before the end of September and will be awarded on merit.
The Peter McKenzie Project offers the NPM network with the opportunity to put forward practical solutions that will have a real impact on our people and all of New Zealand. This is your opportunity to make your research talk.
For more information and to submit your ideas, link to the Peter McKenzie Project website here